This March, we are celebrating Easter Seals Month to raise funds and bring awareness to Nova Scotians with physical and/or cognitive disabilities.
EASTER SEALS NOVA SCOTIA envisions a world where everyone is included.

We are the primary destination for those seeking information, support, mobility equipment, recreation programs, and skills development opportunities. We advocate for a barrier-free Nova Scotia and provide top-quality services promoting mobility, inclusion and independence for Nova Scotians with disabilities. Annually, more than 2,700 Nova Scotians and their families participate in or benefit from our programs and services. As a provincial organization, we serve Nova Scotians from Yarmouth to Cape Breton.
Throughout the month, we will shine a spotlight on the importance of accessibility and inclusion for all individuals with disabilities through informational activities and graphics on our social media platforms and website.
Activities
Sledge Hockey Maze
Get the puck and make it to the goal!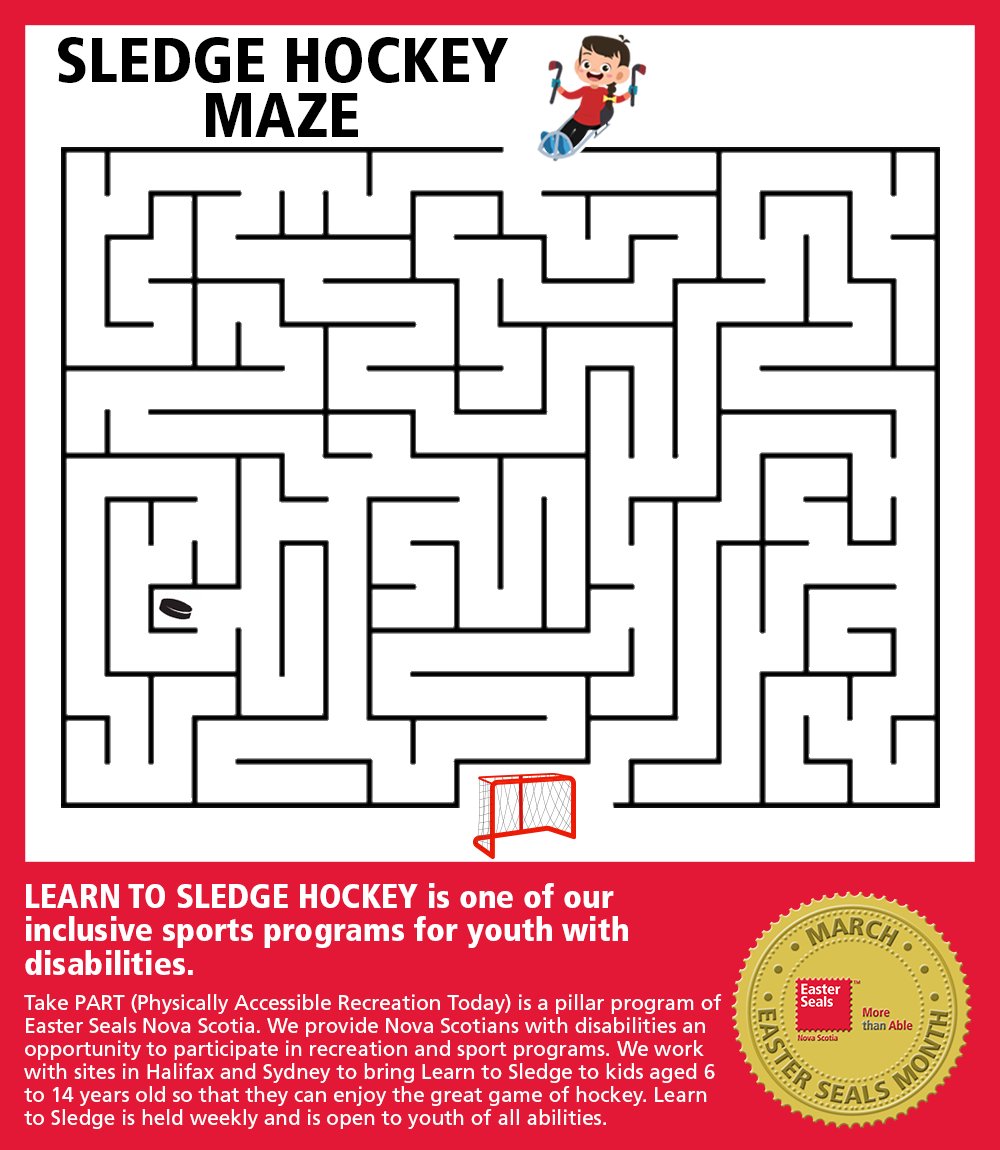 Solve it!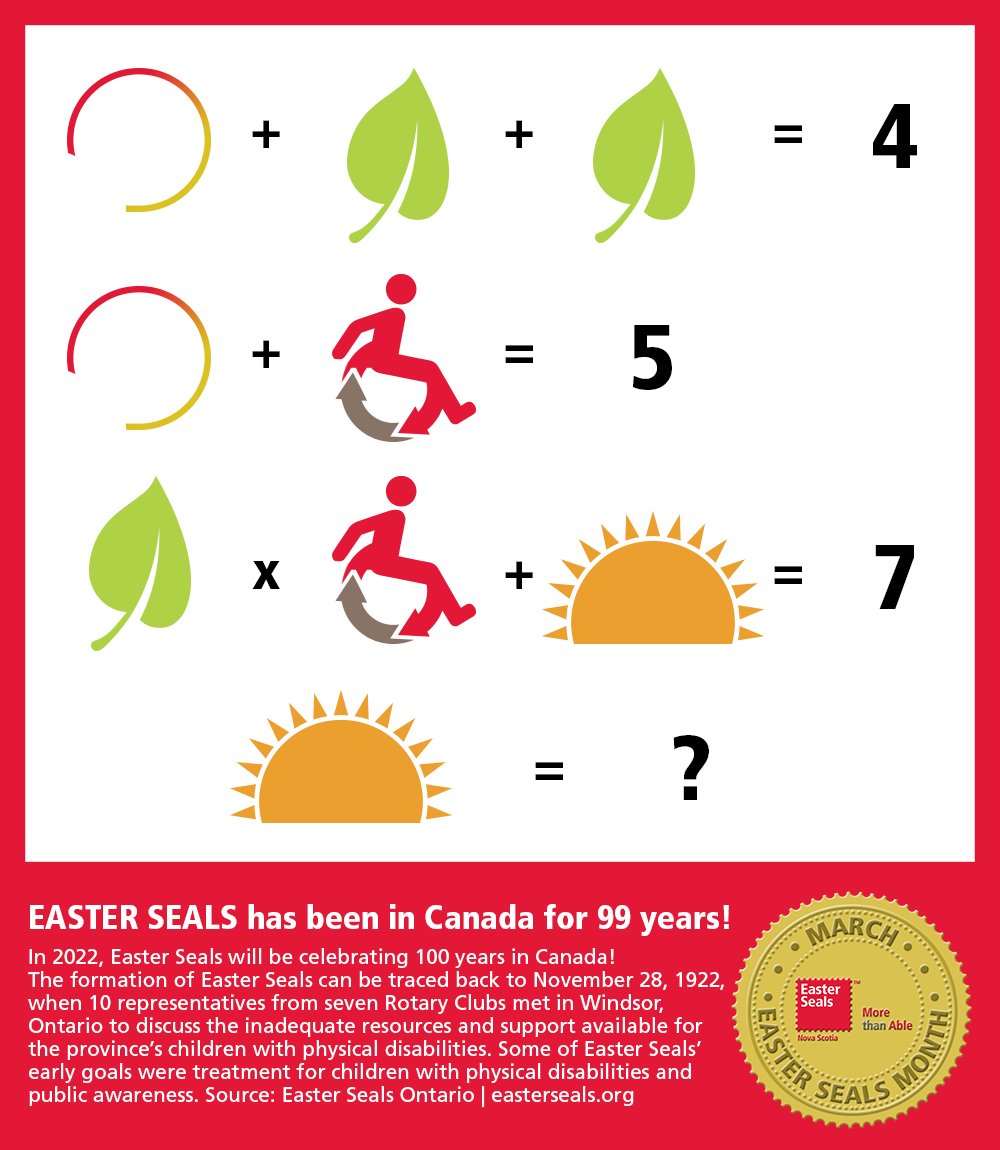 Click here to find out the answer!
Camp Tidnish sun = 4

Word Search
Correct answers will be highlighted in red.
Fundraiser: Paper Egg Campaign
WATCH OUT FOR PAPER EGGS from March 8 to April 4!

Each Spring in March and April, communities and businesses across Nova Scotia rally together to raise funds in support of Nova Scotians living with disabilities through our annual Paper Egg Campaign.


Learn more about Easter Seals Nova Scotia's programs and services by clicking one of the links below:
Assistive Devices – our program that helps provide a wide variety of health care equipment.
Camp Tidnish – the only barrier-free and fully accessible camp in Nova Scotia.
New Leaf Enterprises – the oldest social enterprise in Nova Scotia that provides persons with disabilities an opportunity to participate in skills and workplace training.
Take PART – Physically Accessible Recreation Today promotes active living for persons with disabilities through inclusive sports.